How to significantly improve the customer experience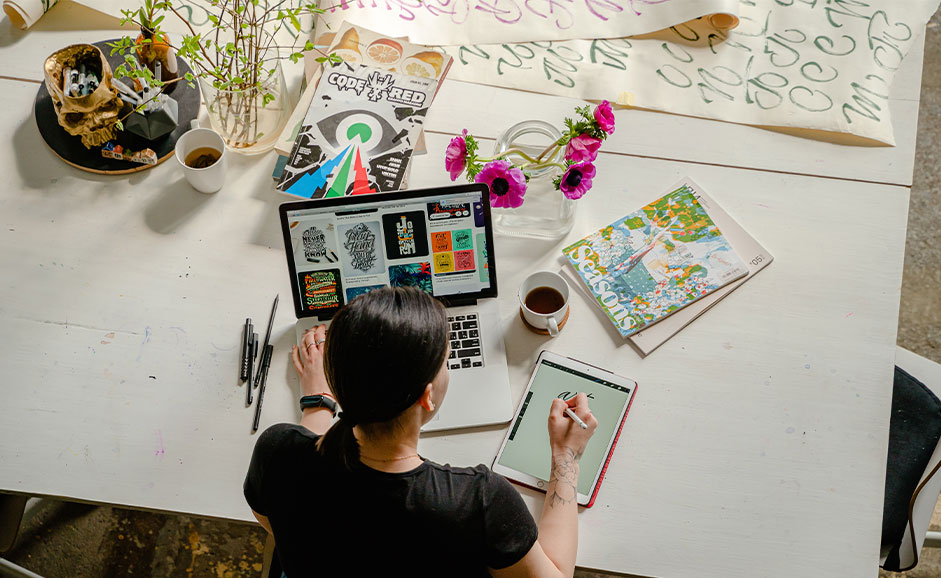 In today's modern world, it is no surprise that customer experience or CX is so essential to a business. Think about it, with so many businesses and services to choose from, customers are now equipped with numerous options that seemed impossible only a few decades ago.
According to Forbes, customer experience is today's business benchmark. That is why it is so important for businesses to improve it if they want to stand out from the crowd.
How do you ensure a positive experience then? The first step is to guarantee that every touchpoint in the customer journey is as simple from the crowd as possible. Customers expect a human touch, not just a transactional relationship. 
So, a you ready to do so? Let's take a look at five ways you can achieve this.
Building an omnichannel support system 
Did you know that about 88 percent of companies now prioritize CX in their support centers? Yes! That is how important customer experience is for your business.
Building an omnichannel strategy can give you various insights into customer behavior and preferences. By executing a cohesive strategy across multiple channels in sales, marketing, and customer service, you ensure a smooth transition between communication methods.
The 21st Century customer expects a personalized interaction with your business. While some might prefer the self-service portals for privacy and convenience, others might favor the traditional live phone call to clarify their doubts. 
Round-the-clock help with self-service portals 
When it comes to great customer experience, brands must adjust to their customers and not vice versa. Reports by Microsoft suggest that more than 90 percent of users globally prefer when companies have self-service options. 
What does this mean? This information reinforces that the 21st Century customerwants to be empowered and independent in their interactions. Furthermore, consumers also want prompt issue resolution when and where they want it. Otherwise, they are ready to take their business elsewhere.
That is why self-service portals like guides, FAQs, and knowledge base software for self-service are becoming increasingly popular. By creating intuitive self-service portals, you build positive client interactions and strengthen your brand identity.
Thus, self-service portals give customers autonomy and choice, and improve their customer experience with your company. 
Leverage technology in your CX strategy 
Ground-breaking technology like artificial intelligence (AI) and machine learning are custom-made for customer experience. From 24 hour support through chatbots to natural language processing that reads free-form texts, using technology in your CX strategy is meant to bring positive results. 
According to a report by McKinsey, 56 percent of brands have adopted AI in at least one of their functions, as AI's impact on the bottom line is growing. With the growing rate of focus on CX, this number is only bound to increase every year. 
But how exactly does AI improve customer experience? AI uses technology to predict customer behavior and needs. It uses a feature called predictive personalization that can make a customer's CX seem tailor-made for them. Up to 60 percent of customers have claimed that they will make a repeat purchase from a business after a personalized experience. 
Through a data-driven approach, AI can also help you gauge trends, solve problems, and even provide insights on customer behavior patterns, and how to better optimize the interactions on websites and apps.
Uplift your employees 
Let's face it. Employees are challenged with various customer problems daily. In an age where customer experience is non-negotiable, expectations from employees are just as high. This is why valuing your employees and their ideas will go a long way.
As employees are at the frontline of customer service, their perception, communication, and interpretation of customer moods and expectations are pivotal to your company's CX. Using employee experience and expertise will boost the way your customers interact with your business.    
Employees who feel valued and heard are more likely to engage and excel in their jobs. On the other hand, undervaluing your employees will make your business suffer. 
Remember, there is a direct connection between empowered employees and satisfied customers. So, to reduce call center agent burnout you should get your hands on new tools like a-powered knowledge management software that can cut down a lot of manual processes.
Take feedback and social proof seriously 
I'm sure there is at least one instance where you purchased after reading positive customer reviews. Imagine the persuasive power that opinions and experiences have over a product or service online.
This is why it is important to take feedback and reviews from customers seriously. When your customers see that you value their feedback, they feel heard. In return, they give you their trust and loyalty. 
Overall, customer testimonials do wonders for businesses, big or small. They help you build a loyal customer base and also build credibility for your brand. Customer testimonials also serve as a powerful customer experience and marketing tool that influences buyer perception. 
It is clear by now how important CX is for any business. Investing and improving the experience will help you distinguish your business as a top performer among your competitors. Its benefits are manifold and long-term, a win for your business.
Ultimately, the better the customer experience, the better your business will perform.
Baphira Wahlang Shylla, a member of the digital marketing team at Knowmax, has written this post. 
 Subscribe for
Weekly Stories