How to Write SEO-Friendly eCommerce Product Description?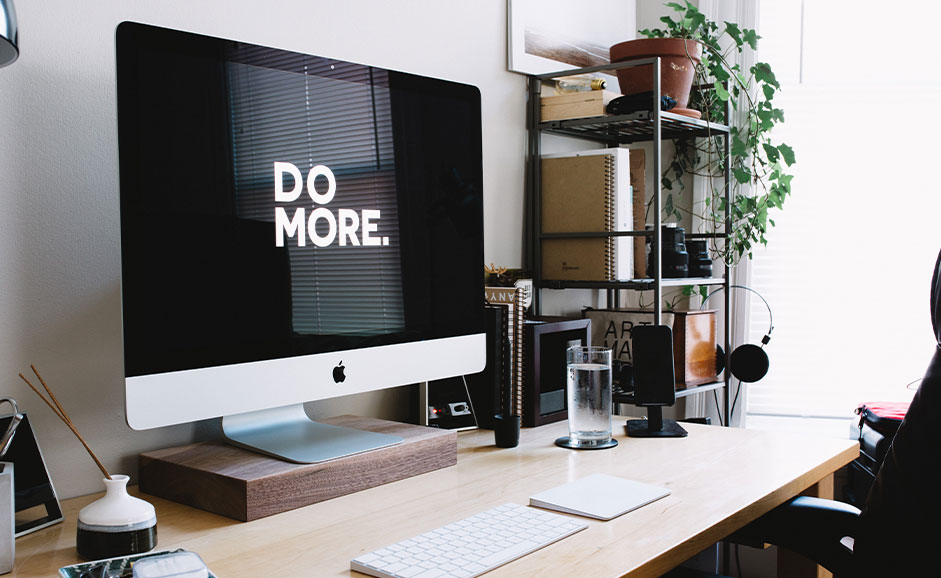 Just like any other market, eCommerce businesses need to pay attention to the content they're publishing. Your content marketing strategy plays a key role in building brand awareness and creating a positive brand image. It also helps you make your brand more visible online. Naturally, this can only be possible if you know how to write SEO-friendly content. That includes your product descriptions.
 Writing SEO-friendly product descriptions is a must for every eCommerce that aims to be professional and successful. Unique, informative, and valuable product descriptions will go a long way. They'll make your content more appealing for search engines, which will get you a higher ranking. You'll also have more people enjoying reading your product descriptions and becoming a customer.
 That's why we've put together this ultimate guide for writing SEO-friendly eCommerce product descriptions. Let's break it down!
Understand Keywords
When it comes to SEO, keywords are the first thing you need to worry about. Finding the right keywords and naturally implementing them is the number one priority. Still, there's more to properly using keywords in your product descriptions. Here's what you need to know!
When you're searching for keywords using different keyword research tools, you should know that the highest-ranking keyword is not always your best choice. Why? Because there are thousands of businesses already trying to rank for it.
That's why you should go for a keyword that has a high search frequency but isn't the most popular one. So, instead of going for "eyeglasses", you should choose something more specific and narrow, like "stainless steel women's eyeglasses".
 Keyword implementation needs to be natural. Your product description quality mustn't suffer just because you wanted to put more keywords in it. So, make the keywords a logical part of the product description and make sure they fit the sentences seamlessly. Also, don't put too many keywords.
Create a Structure
After you've found the right keywords, it's time to think about the structure of your product description. A coherent, logical structure will help both search engines and potential shoppers understand your explanation.
Creating a well-organized product description means dividing it into sections using subheadings, e.g. description, benefits, characteristics, etc., using bullet points and lists whenever possible and writing short paragraphs.
Subheadings are a perfect place for the rest of your keywords. Create a logical structure to help people find the information they need quickly and easily.
Write Natural
For an SEO-friendly product description, you need to be speaking the language of your target audience. Why? Because you want your product description content to match their searches.
This way, you have more chances of having your product rank higher.
Natural writing means using everyday language and simple vocabulary and avoiding formal and technical terminology, optimizing voice searches, and writing short sentences.
Let's compare:
– The matte silver colour and the streamlined design make these eyeglasses unique and fashionable.
– These upscale glasses are characterized by an uncommon matte silver pigment and a streamlined design that is astounding.
Both descriptions tell us the same thing, but the first one does it naturally and is thus more successful.
If you need help with your written presentation, check out these EssayPro reviews to see if they can do it. Don't get carried away trying to sound like something you're not. Keep it natural and simple.
Provide Value
The people who are reading your product descriptions are your potential customers. To make your product description both people-friendly and SEO-friendly, you'll need to provide value.
Providing value means sharing credible, useful, and exact information about what they want to learn. In this case, it's the right product information.
So, your product description needs to have a whole section dedicated to explaining how it works, the main functions, and the potential benefits of using it.
Here's an example for a valuable description of a smart LED bulb:
– connects to a device via Bluetooth
– has a timer you can set to have it turn on and off at specific times
– wake up mode
– energy-saving
– can project any given colour
Explain to the customer how this product fits their life habits, solves their problems, or allows them to have fun. Be very specific and concise. Use bullet points for a clear structure.
Know the Pain Point
When you're writing a product description, you should have at least a vague idea of who's going to buy it. This buyer persona is someone you should be familiar with in terms of their habits, problems, behaviour and needs.
This will help you define their pain problems and find a connection between them and your product. Then, make sure to use it in your product description. Write about specific pain points it helps deal with, problems it solves, and how it improves a person's life quality.
Address the specific pain points since your target audience might just search online for "back pain relief" or "computer vision syndrome".
Insert a CTA
Every product description should have at least one powerful call-to-action in the mixture. You should choose the most important section of your product description and insert the CTA there.
CTAs are supposed to be short but impactful messages that help you push your target customers in the right direction. They should urge them to make a decision and buy the product you're describing.
Here's a couple of great examples:
– Relieve that lower back pain today! (back pain belt)
– Start sleeping like a baby! (memory foam mattress)
– Upgrade your kitchen once and for all! (kitchen utensils set)
A great CTA will leave a strong impression on your target customer and motivate them to start thinking about buying the product if they haven't already. Don't miss out on an opportunity to win them over.
Be Careful With Power Words
If you think that using power words is the key to a great product description, you're wrong. Yes, you should use some powerful words, but only if they truly represent the product.
Power words are those words that might sound great to the content writer or the marketer, but the customers aren't huge fans. Those include amazing, top-notch, breathtaking, spectacular, sensational, uplifting, triumph, etc.
When you overdo it with power words and stuff your product description with them, you're risking losing your credibility. This is because you may start sounding like a typical salesperson, trying to make the sale at all costs.
However, your customers will appreciate it more if you're realistic, sharing facts, not empty words and sharing information. So, use a power word here and there if you truly feel like it fits the content. But, don't use them too freely, or you might damage your credibility.
In short, writing SEO-friendly eCommerce product descriptions is an important and responsible task. You need to write unique descriptions for each new product and use your writing skills and creativity to make them stand out. Hopefully, the seven essential tips we've shared above will help you write SEO-friendly product descriptions that your customers will love.
Jessica Fender, copywriter and blogger at GetGoodGrade, has collaborated with our blog in this post.
 Subscribe for
Weekly Stories